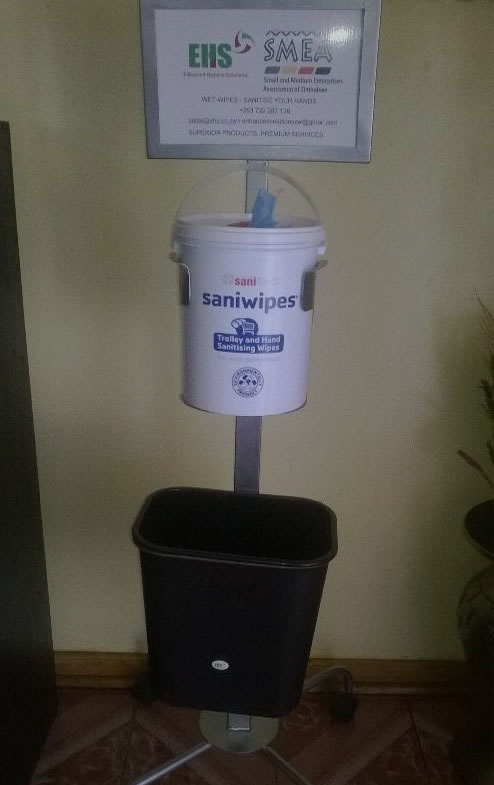 Enhanced Hygiene solutions (EHS) is a fully registered company incorporated under the Companies Act Chapter 24:03 of the Republic of Zimbabwe.
EHS was established in May 2015 to carry out the business of processing, supplying industrial and domestic hygiene equipment, consumables and chemicals, cleaning services and pest management. EHS is an exclusive distributor of Clean Master range of premium quality Products.
EHS provides solutions to hygiene problems through customised training and consultancy in Hygiene, Food safety management systems (implementation and auditing), Pest management, Waste collection/Management, Contract and once-off enhanced cleaning services.
EHS sells a wide range of innovative hygiene products such as Digital air freshener, hot air hand dryers, sanitizers, sanitary bins (Supply and rentals), Waste care bins, Bin-liners and Wet wipes, Electric fly traps and automatic hygiene systems to mention a few.
Best quality
Environmental Sensitiveness
Diligence
Thoroughness
Research
Innovation
Professionalism
Intellectual curiosity to embrace diversity
Commitment
Continuous improvement
(The act of sincerity and focussed purpose)